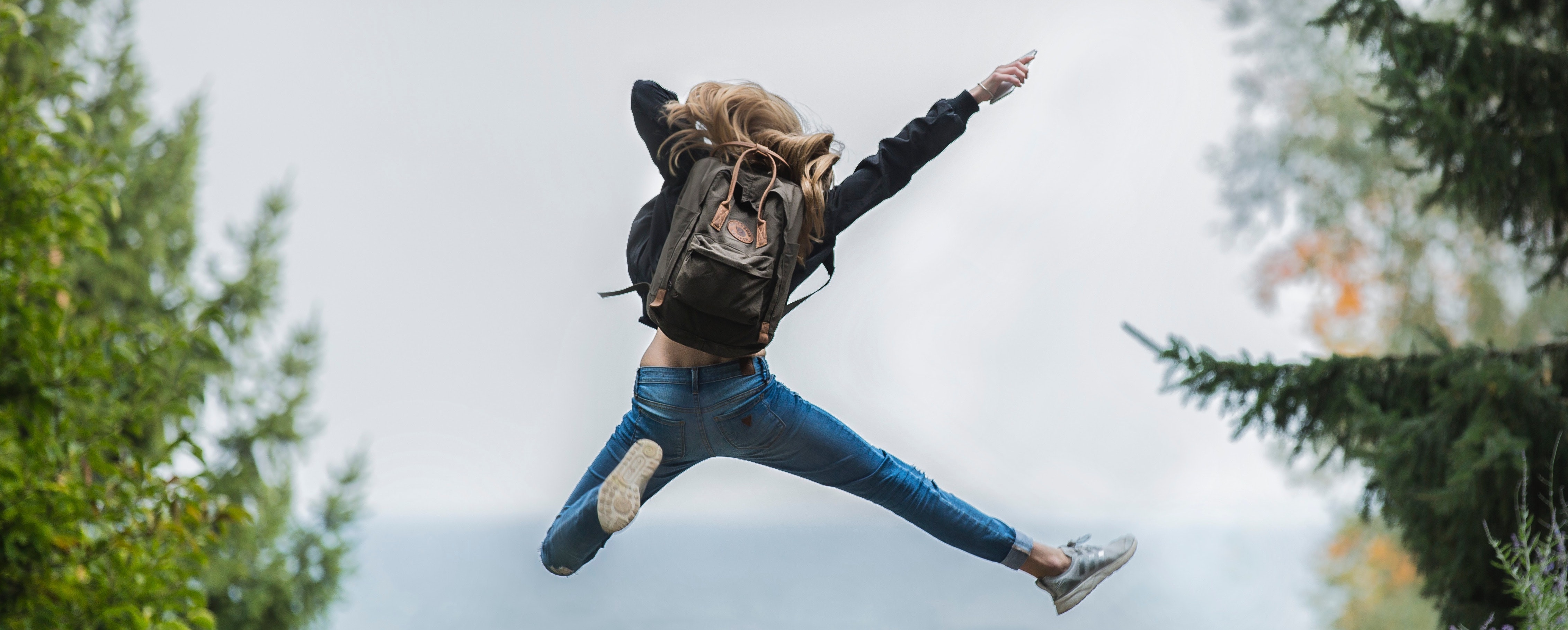 5 tips to help you thrive with diabetes
31st January, 2019
---
Hi all, me again!

For the last two years I've been working in the diabetes space, interviewing and observing all types of people with the chronic illness - how they live, what resources they use to improve their lives, their philosophies and practices to make sure they live their best life.
As an outsider, it can be hard to understand the concept of diabetes burnout, that sometimes you just don't want to deal with your diabetes. So I've compiled a list of a few things that can help you to not just live with diabetes, but thrive with it too!
1. Mix up your medical management strategy.
It's not surprising to know that a lot of people with diabetes get 'stuck in a rut' when it comes to management. If you've been living with diabetes for a while, you probably have a team of medical professionals in your corner, and a set routine that comes with that. The routine probably involves how and when you get scripts, order supplies, see your medical team, what you eat, what exercise you do and more.
A few very 'with it' people living with diabetes that I've spoken to have explained how reinvigorating your strategies, reorganising your supplies and starting fresh can give a renewed sense of control over t1d, and can help you to become more proactive in your medical management. It's never too late to try and find new ways to enjoy taking control of your life.
So, next time you have an appointment with your diabetes educator or your endocrinologist, ask them about some strategies to 'mix it up' when it comes to your medical management strategy. It could be exploring new tracking technology, restructuring your medication storage or much more! Or even better, find a few you think you might like to try on Stitch Hub website, and head to your appointments prepared and informed!
2.

Remember that diabetes is about more than just the numbers.
When you live with diabetes, it seems it's easy to forget that it's just as important to take care of your mental and financial health as it is your medical health. And although there are 1 million Aussies living with diabetes, it's rare to have a close personal friend who also lives with it, to really support and understand you. Not knowing other people with diabetes in life to share the struggle with can cause you to feel alone in your struggle, regardless of the statistics.
The diabetes community has so many fantastic support resources, everything from social groups near you, to online chat communities, to balls and parties. On Stitch Hub's resources list, just toggle on the 'social' filter and I guarantee you'll find something to help you build up the social support aspect of diabetes. If you don't have diabetes, there are also groups for parents, carers, partners, kids and more - you're not alone so stop making excuses and find someone to support, who you can support in return!
There are also resources to help with the financial management, and your emotional complexities, including recommended therapists, Government subsidy programs and much more. From what I've seen, people who take full advantage of everything the world has to offer their diabetes lifestyle are far happier, healthier and proactive about their medical management!
3. Reconsider your healthcare team.
Having spoken to hundreds of endocrinologists and diabetes educators I can say with certainty that, just like people in any other category of life, there are many different kinds of people who take on these roles.
Do you get along well with your healthcare team? Do you trust your endo and educator? Feel like they listen to you, and really understand your needs, and give you constructive feedback to make your life better? Great! Stick with them - and comment below to recommend them to fellow people with diabetes.
Do you struggle to connect with your healthcare team? Do you find they say the same thing every time without giving you anything constructive to change? Do they make you feel heard? Do you know about all the new tech and the clinical trials available to you? If the answer is no, it might be time to make a move, and switch to a healthcare team that does! Don't settle for 'eat less carbs and check your sugar'. Just like bad friendships and bad relationships, it's really healthy to check in with yourself and make sure your priorities and goals are being enabled by your team.
4. Keep educating yourself.
Keep educating yourself about the disease. Understanding the disease, reading up, joining newsletters and conversation groups to keep up to date with what is new may provide new insights or some new little tweak on how to manage your diabetes. Not to toot my own horn, but this is what Stitch Hub does best. We really make sure to update ourselves with everything new in the diabetes market, and serve it to you on a silver platter. Check out our resources page and subscribe to the newsletter for two very easy ways to make sure you always know the go.
5. Take advantage of the technology.
When the first insulin pump came out in the 1970's it was the size of a microwave oven! Today, insulin pumps are smaller than mobile phones, and operate so easily that young children can make use of them. Then there's continuous glucose monitoring systems (CGM's) in all shapes and sizes, from sensors to earrings and more! And there are also smartphones and smart watches with apps and sensors designed to make your tracking and management easier than ever!
If you're curious, check out the 'medical' and 'financial' sections on Stitch Hub to get up to date with government schemes, new product recommendations and more. We're in touch with product manufacturers, the government and diabetes educators so that you can get your information from us, without wasting time searching or money testing!
Remember to please consult your healthcare team before commencing use of any new product, so that they can be sure it's the most effective thing for you and your personal medical journey.
That's all from me today. Remember, you can't change yesterday but you have a choice about what you do today and all your tomorrows. I hope you can implement at least one of these tips into your life, and make a change for the better!
Love, Eliza
---